DEEP JEWELS 38
SEPTEMBER 11TH 2022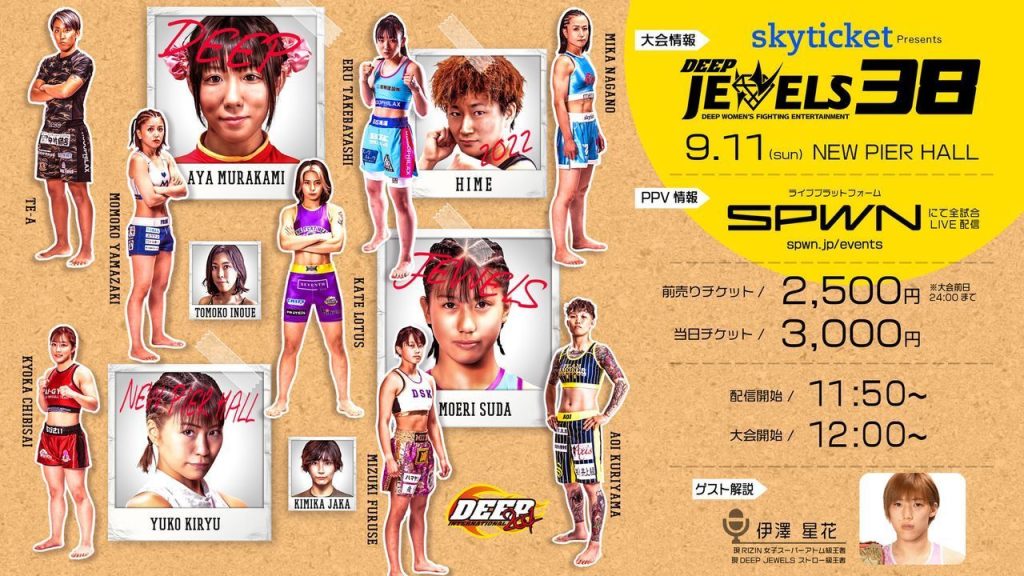 DEEP JEWELS 38 FIGHT CARD WILL BE LIVE ON PPV ON THE SPAWN JP PLATFORM. DEEP JEWELS 38 WILL FEATURE 11 FIGHT INCLUDING 7 PROS FIGHTS AND 4 AMATEUR FIGHT SHOWCASES
DEEP JEWELS PPV:
PRICE :EARLY BIRDS 2500 YEN . FIGHT DAY 3000 YEN
PPV ORDER LINK : https://event.spwn.jp/events/22091112-jewels38
TIME : OPENING 11:50 AM JST. FIRST BOUT 12 AM JST
COMMENTOR : DEEP JEWELS CHAMPION SEIKA IZAWA
FIGHT CARD
DEEP TOKYO IMPACT 5TH ROUND
SEPTEMBER 11TH 2022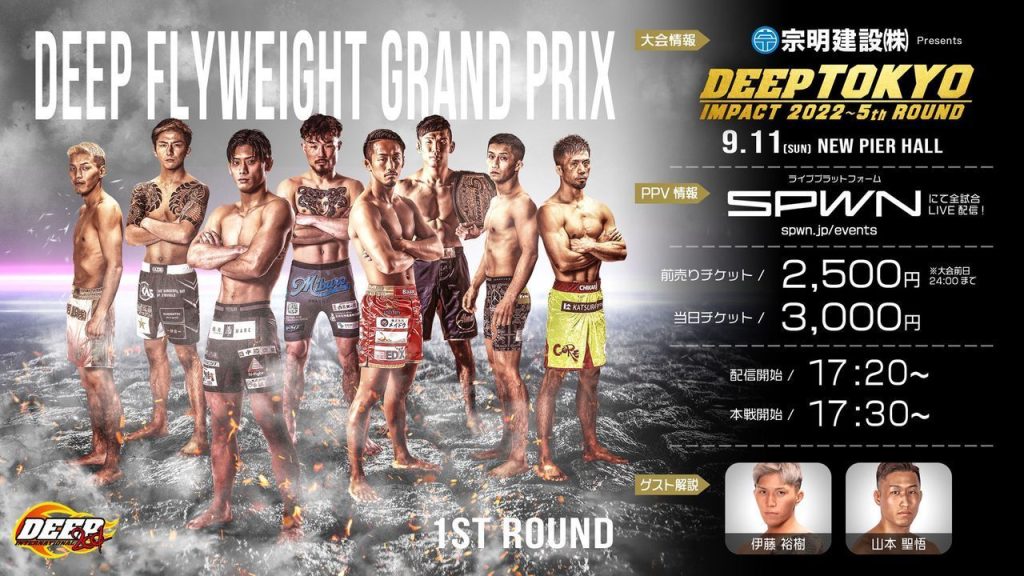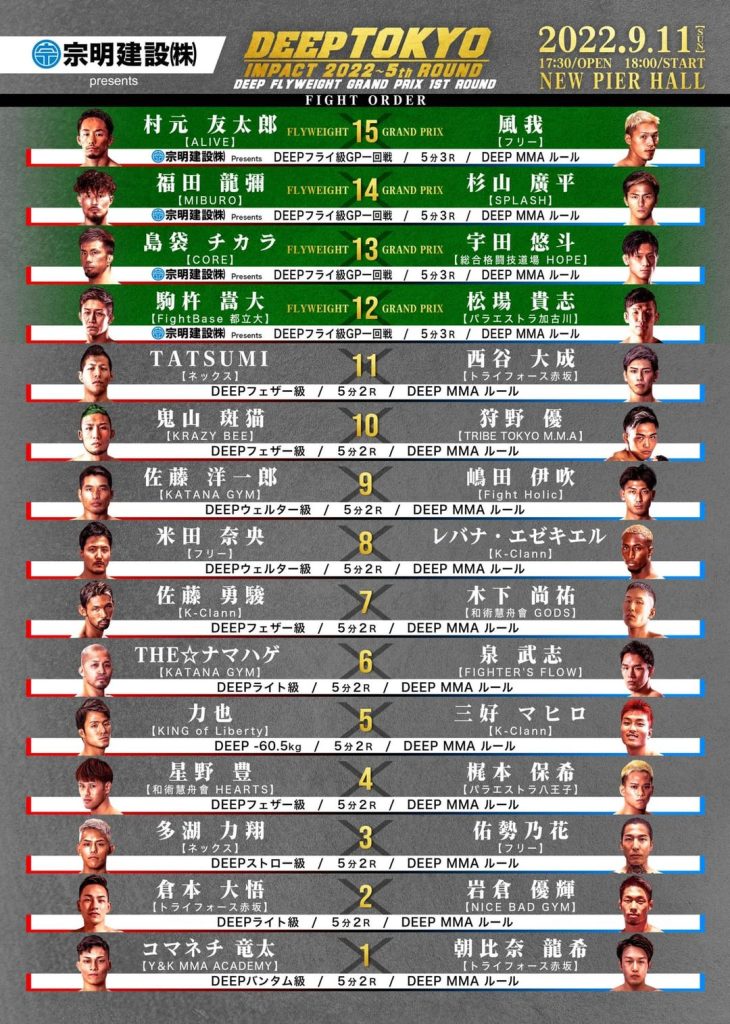 DEEP TOKYO IMPACT 5TH FIGHT CARD WILL BE LIVE ON PPV ON THE SPAWN JP PLATFORM. DEEP TOKYO IMPACT WILL FEATURE 15 FIGHT INCLUDING THE SECOND BRACKET OF THE FLYWEIGHT GP !!!
DEEP TOKYO IMPACT 5TH ROUND :
PRICE :EARLY BIRDS 2500 YEN . FIGHT DAY 3000 YEN
PPV ORDER LINK : https://event.spwn.jp/events/22091112-jewels38
TIME : OPENING 5: 20 PM JST. FIRST BOUT 5:30PM JST