DEEP 11OTH IS SET FOR NOVEMBER 12TH 2022 IN KORAKUEN HALL WITH DEEP TOP ACTION AND 3 TITLE MATCH : THE MEGATON TITLE ,THE BANTAM WEIGHT TITLE AND THE JEWELS MICRO WEIGHT TITLE !! DON'T MISS A FANTASTIC NIGHT LIVE ON PPV AND KORAKUEN HALL!
DEEP BANTAMWEIGHT TITLE MATCH 135LBS CORO VS KOICHI ISHIZUKA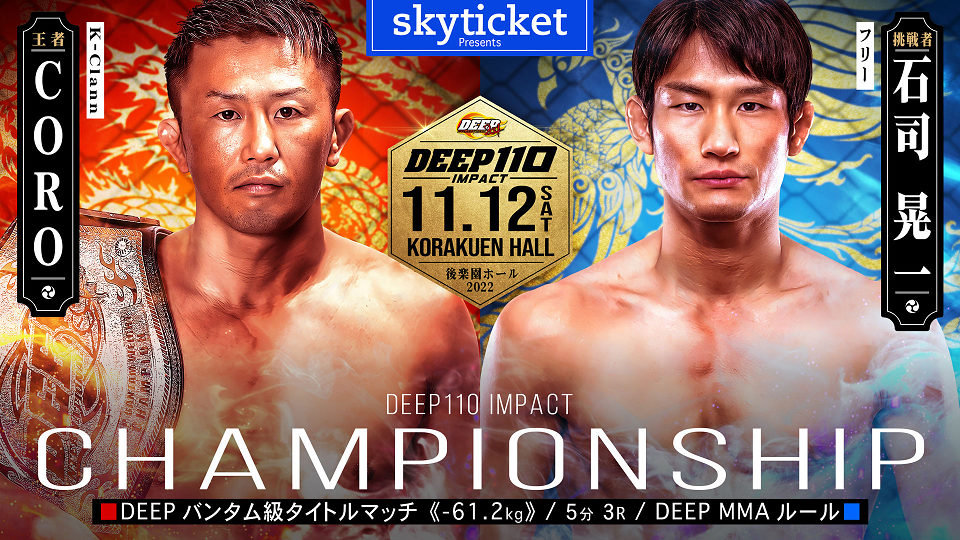 KOICHI ( CHALLENGER) IS AN ALL ROUNDER HIS LAST FIGHT WAS AGAINST SEIGO YAMAMOTO WICH HE WON BY KO IN 2MIN47 SEC INTO THE 1ST ROUND. WITH THAT WIN IS ON A 4 WINNING STREAK AND GOT HIS SHOT AT THE 135LBS TITTLE !! CORO ( CHAMPION) IS SET TO MAKE HIS TITLE DEFENSE AND HE IS ALSO ON A 4 WIN STREAK. CORO IS A GRAPLER BUT HE CAN STRIKE HIS LAST FIGHT WAS AGAINST DJ TAIKI WICH HE WON BY UNANIMOUS DECISON.NOVEMBER 12TH 2 MEN ENTER THE CAGE BUT ONLY ONE WILL WIN THE BELT WHO WILL IT BE ?
VACANT DEEP MEGATON TITLE MATCH 265LBS AND OVER AKAZAWA YUKINORI VS RYO SAKAI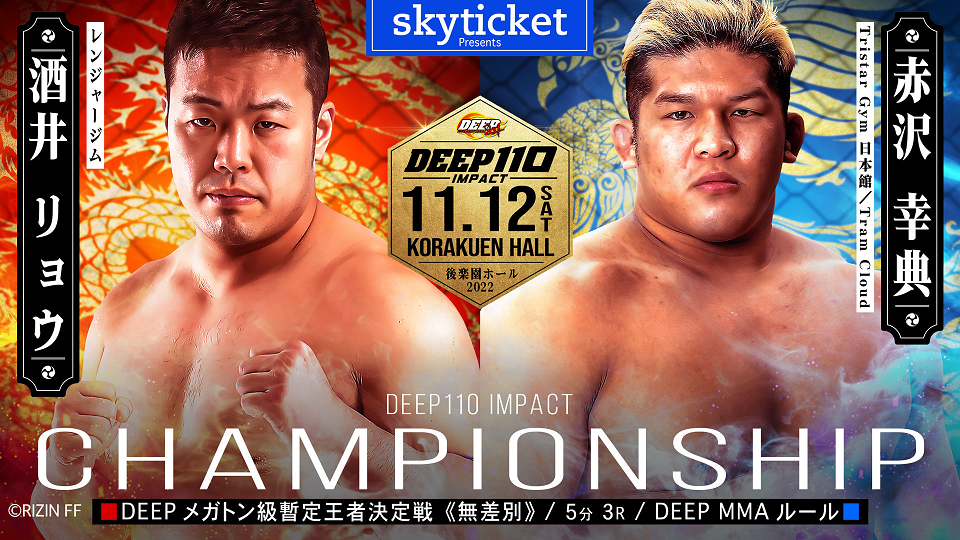 AKAZAWA IS A PUNCHER HIS LAST FIGHT WAS AGAINST KIRIHITO ANDO WICH HE WON BY GROUND AND POUND AT DEEP 108 , WITH THAT WIN HE SECURED HIMSELF FOR A SHOT AT THE MEGATON TITLE.RYO SAKAI IS ON 2 WIN STREAK HIS LAST FIGHT WAS AGAINST TASEI WICH HE WON BY UNANIMOUS DECISION AND EARNED HIM A SHOT AT THE VACANT TITLE. 2 MEN ENTER AS CHALLENGERS BUT ONLY ONE WILL HAVE THE BELT WHO WILL IT BE ?
JEWELS MICROWEIGHT TITLE MATCH 97LBS SAORI OSHIMA VS MIZUKI FURUSE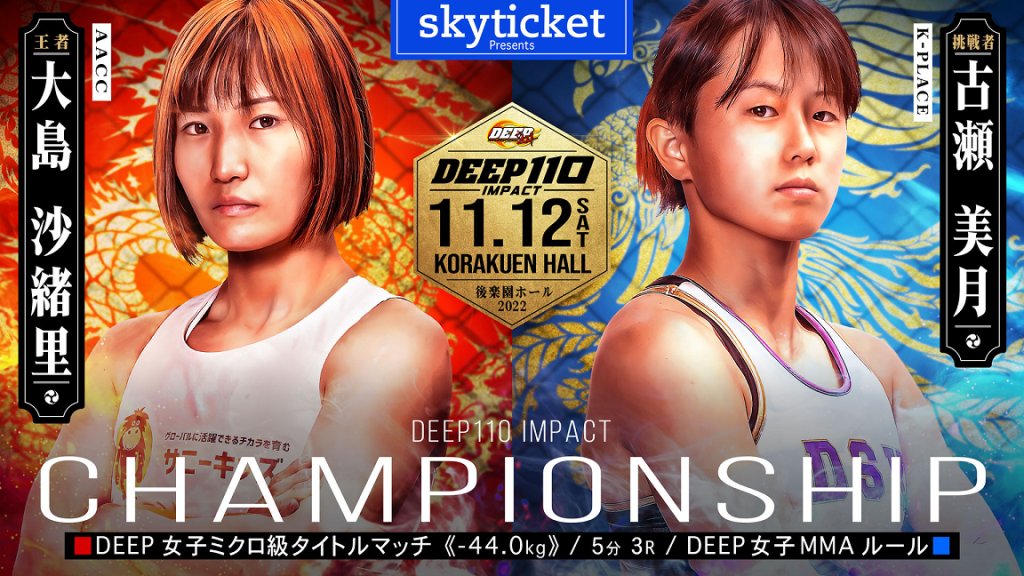 MIZUKI FURUSE ( CHALLENGER) WON HER LAST FIGHT AT JEWELS 38 BY UNANIMOUS DECISION AGAINST MOMOKO FURUSE SECURED HER TITLE SHOT.SAORI OSHIMA ( CHAMPION) IS ALSO A GRAPPLER HER LAST FIGHT WAS AGAINST MIYU YAMAMOTO AT RIZIN AND GOT THE SPLIT DECISION AND NOW SHE IS SET TO DEFEND HER TITLE AGAINST FURUSE . 2 GIRLS 1BELT 1 WINNER WHO WILL IT BE ?