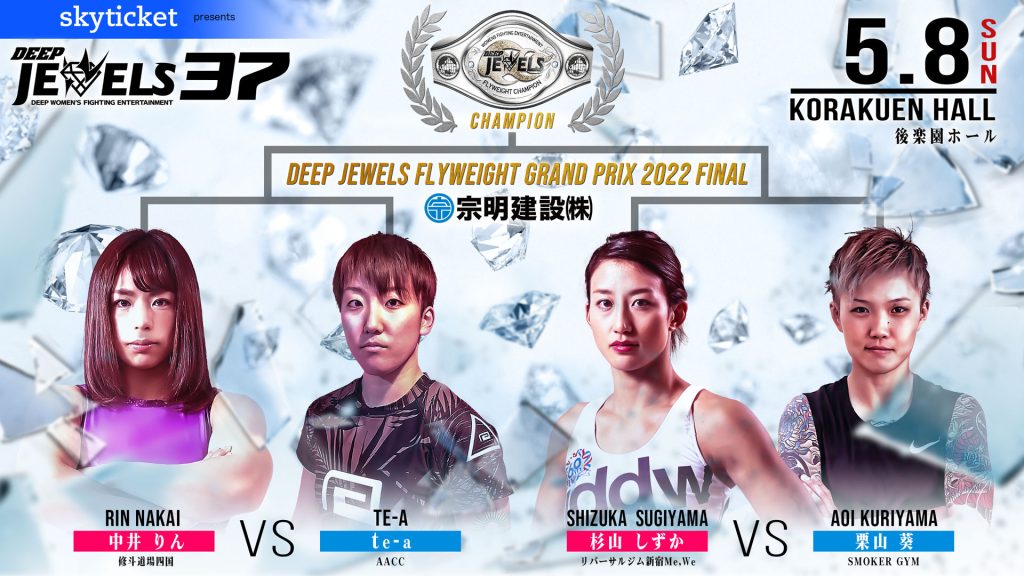 The final 4 contestant have their fight decided !. Now everything on the line those ladies warriors will have to fight twice on the same night if to get the belt and the the million yen grand prize .Te-a, Rin Nakai , Aoi kuriyama ,Shizuka Sugiyama Only one of those ladies will be crowned the ladies DEEP flyweight champion who it be find it out live and PPV from korakuen hall on may 8th !!!
Kuriyama aoi was set to face Hanako sawa at DEEP JEWELS 36 but Hanako was unable to compete , therefore Kuriyama will advance to the finals and face Shizuka Sugiyama.Kuriyama last fight was against Kate lotus at JEWELS 35 where she lost via unanimous decision.Also the two ladies faced each other in the past at DEEP 100 where shizuka won by ground and pound so without a doubt Kuriyama will look to avenge her loss with a finish.Shizuka Sugiyama won her spot to the finals by defeating Mikiko Shimizu via split decision at DEEP JEWELS 36 and she is on a 6 fight winning streak but only one will advance to the final match to be the DEEP ladies flyweight champ , in this grappler vs striker match up .Who will come on top ? the answer will be live at korakuen hall and PPV on may 8th !!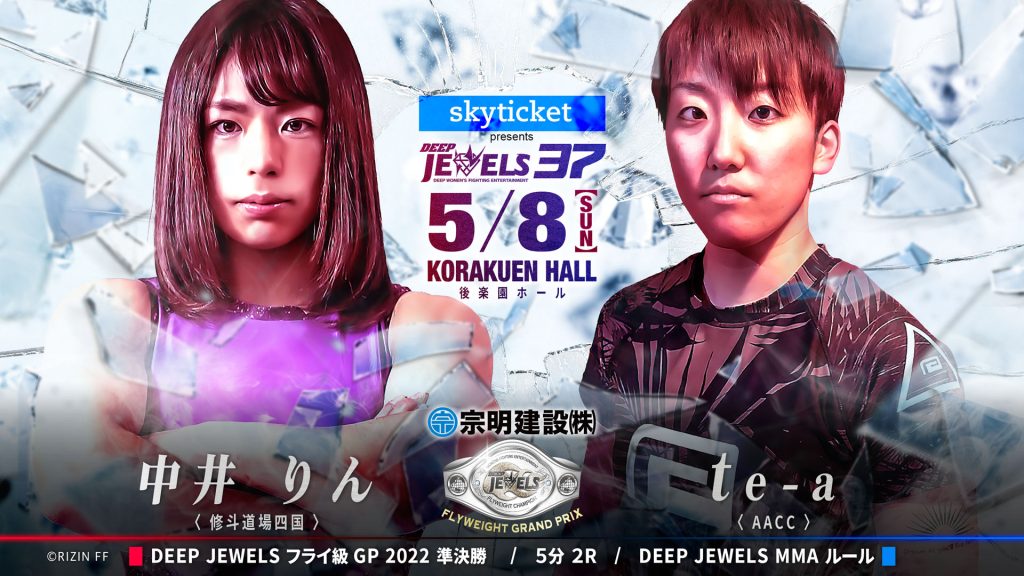 Te-a was set to face Kano Kagaya at JEWELS 36 for a spot at the gp finals but due to Kano unable to compete Te-a get the spot to the gp finals.Te-a last fight was at JEWELS 35 against king Reina where she lost via armbar , but now she will have a chance to be the the DEEP ladies flyweight champion but for that she will first have to face Rin Nakai.Rin Nakai won her spot to the final by defeating Shoko Fujita by ground and pound at JEWELS 36 , Rin is on a 7 wins streak but in the DEEP cage anything can happen and only will have her hand raised , who will it be? find it out live and on PPV May 8th !!